When you choose to spend your outsourcing dollar, are you considering the ESG impact - Environmental, Social and Governance Impact your dollar is making?
You can continue to make money, while contributing to making a difference. A partnership with WE Outsourcing not only helps your bottom-line, it's also an opportunity to strengthen your Environmental, Social and Governance Strategy and contribute to a positive impact across the Pacific.
Outsourcing adds another revenue stream into Pacific Island Countries and is a positive movement towards the recovery from Covid-19. Outsourcing is a viable option for future economic growth. Exporting business services as also a way to increase career opportunities and create meaningful employment for local Samoan people. WE are growing skills and capability in the Pacific, reducing the brain drain and keeping people connected to families and communities.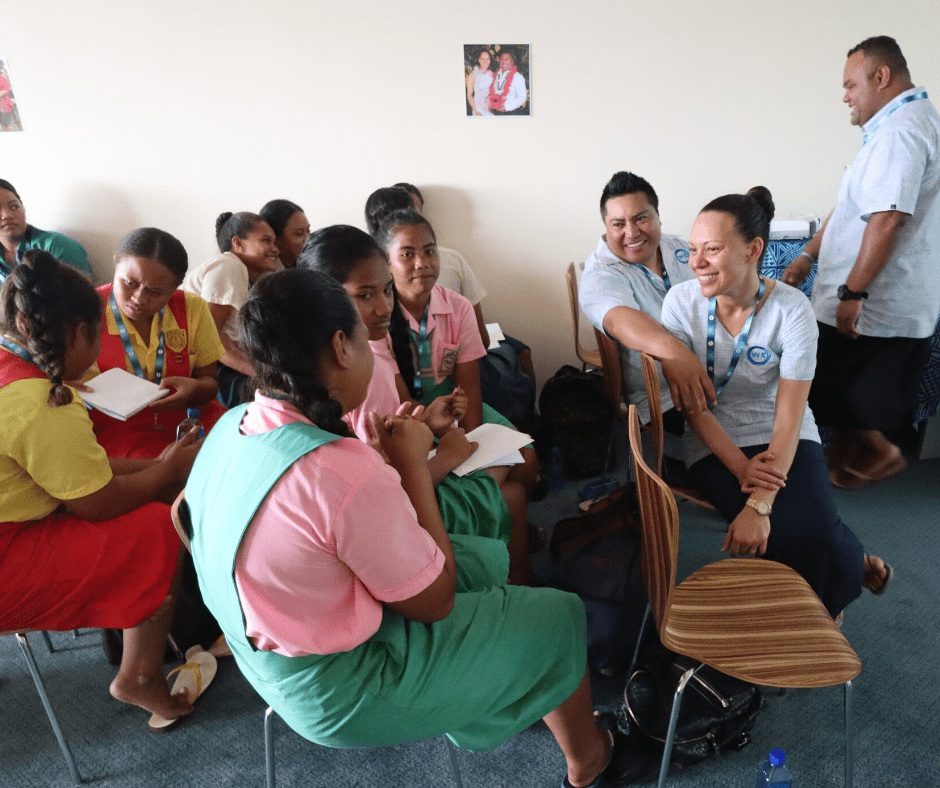 Environmental Impact
Whilst many Samoans have travelled overseas seeking employment under other Employment Schemes, WE Mana members have remained in Samoa, thereby not contributing to the significant carbon footprint by travelling overseas. The majority of our team also travel by public transport, so themselves are not adding/contributing to the carbon footprint
WE Mana is a paperless organisation, operating in the digital economy. We have utilised technology to remove our office printer, stop printing, using printing cartridges and overall paper usage.
In Samoa we also have plans to use our current space to grow our own fruit (eg pawpaw/papaya, ladies' fingers bananas) so that we can make healthy fruit juices for our team and contribute towards more sustainable practices. 
Social Impact
WE Mana have signed a Memorandum of Understanding with the National University of Samoa (NUS). The proximity of NUS is within 500 metres of the WE Mana office in Vaivase, Samoa. This allows for easy access for our team to continue to study and also for our training placements for students to get some workplace experience.
WE Mana currently have 4 team members who are continuing their study at NUS. We have also have hosted many short term placements with students as part of their study requirements and have had some of these student take on full time employment with us.
Unlike other Employment schemes which send both professional and unemployed people in the thousands to New Zealand and Australia, WE Mana provides the opportunity, for people who wish to remain in Samoa, with meaningful employment and incomes. This enables the employees to continue to stay in country and care for their parents, siblings, extended family, church and village communities.
Governance Impact
Governance is an important focus for us, including leadership opportunities for all and pay equity. These are part of our business strategy. Currently we have equal pay equity for WE Outsourcing, which we are really proud of and we will continue to work towards keeping it this way.
In leadership, we have 50% female ownership. Of our Senior leaders we have 25% female, with a goal to increase this to at least 50%. Our middle management has 66% female leadership.
Partnering with WE means you are considering the ESG impact of outsourcing and how you can contribute to a better world!